Assisted Move Scheme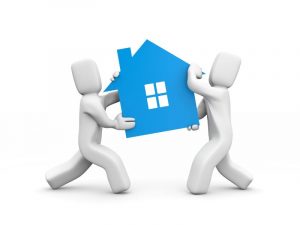 The Westcoast Assisted Move scheme is available on our Farrer Estate properties in Wareham and soon to be launched new development at Howarth Park in Salisbury.
We can help sell your existing property and pay your selling fees enabling you to proceed with the purchase of your new Westcoast home.
In liaison with our 'Assisted Move Partners', we will handle the process to secure your selected new home before your current property is even on the market.
Step 1: Find your new home from Westcoast Developments properties for sale
Step 2: Westcoast instruct our 'Assisted Move Partner' to arrange 3 marketing appraisals with local estate agents and agree selling strategy with you to market your home.
Step 3: If you would like to proceed, we enter into an 'Assisted Move' agreement with you and instruct 2 selling agents to market your home with a pre-agreed timescale and price.
Step 4: We work closely with you to ensure your home is frequently advertised and feedback is reported on all viewings.   There is NO reservation fee to pay at this stage.
Step 5: Once the 'Assisted Move Agreement' is signed, your chosen new Westcoast home is 'reserved' for an initial 28 day period.
Step 6: When a buyer is found for your current property who can proceed to exchange, solicitors are instructed to prepare contracts in the normal way and will aim to exchange contracts within a further 28 days.
Step 7: You can now reserve your new Westcoast home by paying a reservation fee and completing a reservation agreement.
Step 8: We manage the entire process and, on the simultaneous legal completion of the sale of your current home and the purchase of your new Westcoast home, we will pay the estate agent fees.
Terms & Conditions Apply.